With the winter weather finally setting in, it's a great time to examine winter footwear and how to choose the right boots for your needs.
More often than not, footwear style and/or brand name are major factors that influence a person's purchase. However, you want to be sure that being trendy doesn't compromise your ability to be comfortable.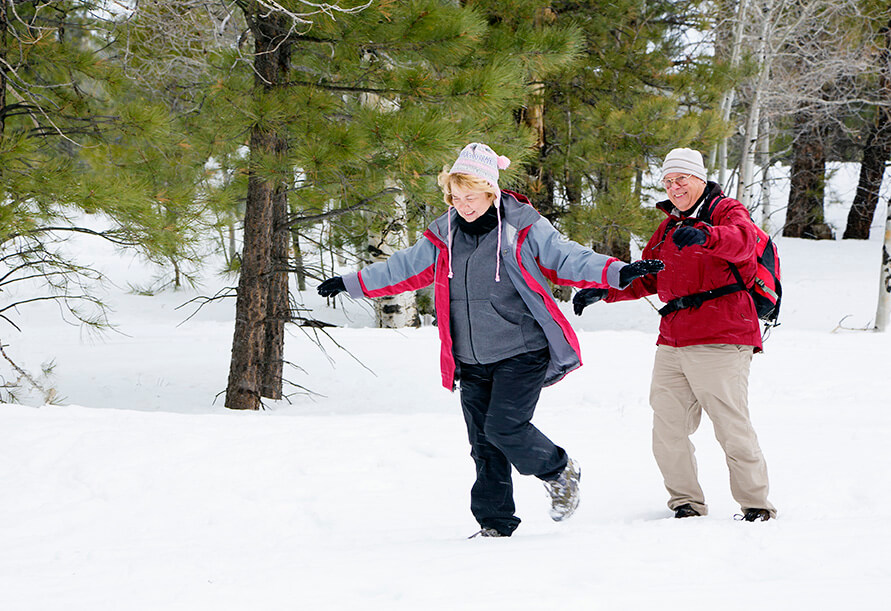 The comfort of winter boots comes down to three main things – warmth, dryness, and suitability for intended activities.
Durability should also be a consideration when shopping for winter footwear. A boot's longevity is typically a question of the quality of both construction and materials. And of course, taking good care of your boots by removing salt and sealing as appropriate will help them last longer, too.
While better construction and materials may mean a higher price tag, a good pair of warm, dry winter boots can last many years longer than their cheaper counterparts. What's more, good footwear can be re-soled, whereas poorly made boots may need to be replaced in as little as a year or two.
Assuming you are shopping for good quality winter boots and have narrowed the field to a few brands, you may still be stuck trying to decide on the best style for your needs. A few guidelines:
Boot Height – Low, Mid, or High-Cut
This is really a matter a how deep the snow gets where you'll be wearing your boots. The deeper the snow, the higher the boot.
Boot Opening & Closure – Pull-On or Lace-Up
Pull-on boots are very convenient when you're dashing out the door, but they offer very little stability. Lace-up boots on the other hand allow you to somewhat customize their level stability. The tighter they're secured, the more stable they are.
Boot Warmth – Check the Temperature Rating
While many boots are insulated for warmth, Gore-Tex is a popular material that, when applied properly to winter footwear, helps retain heat while keeping feet dry and allowing them to breathe. The longer boots keep their contents warm and dry, the better.
Flexibility – Boots Should Bend to Your Will
While stability is important for supporting ankles, a well-designed boot is also flexible. Ideally, you want a boot that moves with your foot through various conditions and across different types of terrain. Better flex means improved comfort and function.
A note about ideal socks for outdoor winter activity: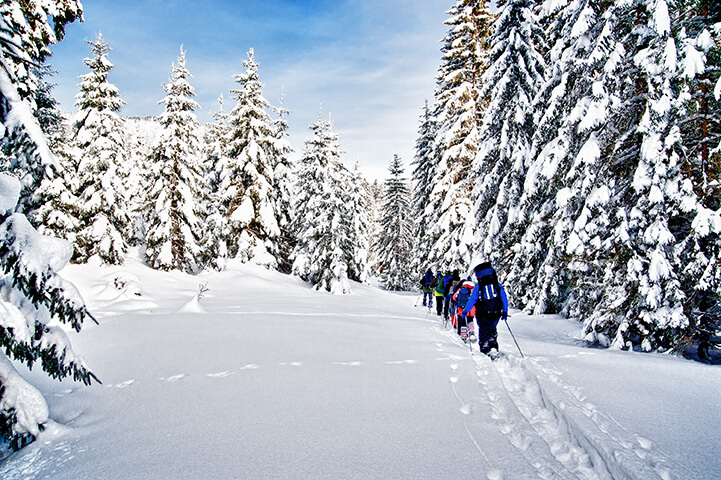 Basic cotton socks, while natural and breathable, are not an ideal option for cold weather, even in warm boots. 100% cotton lacks moisture-wicking properties, making your feet more prone to uncomfortable moisture build-up and eventual frostbite. Instead, invest in a few pairs of purpose-built winter socks in performance wool or microfibre blend. Consider knee-high styles for ample coverage against the cold. And look for padded soles for enhanced comfort.
What We Recommend
There are many great boot brands out there. But there is one specific brand that we love for its quality, consistency, and durability. Lowa boots are thoughtfully and carefully constructed for optimal comfort. They're an investment for sure, but one you will not regret.
If you have any questions about the right winter footwear for you, contact us.