"When our feet hurt, we hurt all over."
Socrates
The truth is, not everyone is born with perfect feet. However, life, illness, activity and injuries are just a few obstacles that may lead to developing foot and lower body pain. Whether it is intermittently or every single day, pain is something that can slow your stride (literally and figuratively).
Shoe selection, medical conditions such as arthritis and diabetes, and even "good-for-you" activities/sports can produce foot pain and injury that affect your comfort.
A custom foot orthotic is a device that is designed specifically for each individual and can be discretely inserted into the shoe for support. Custom foot orthotics serve to align the body, prevent and/or accommodate foot abnormalities, and assist with the overall function of the foot.
At Active Alignment the inclusion of custom foot orthotics in a person's life varies in purpose and ultimately goals of therapy. Custom foot orthotics can certainly get you moving pain-free again, but they can do much more than resolve your foot pain.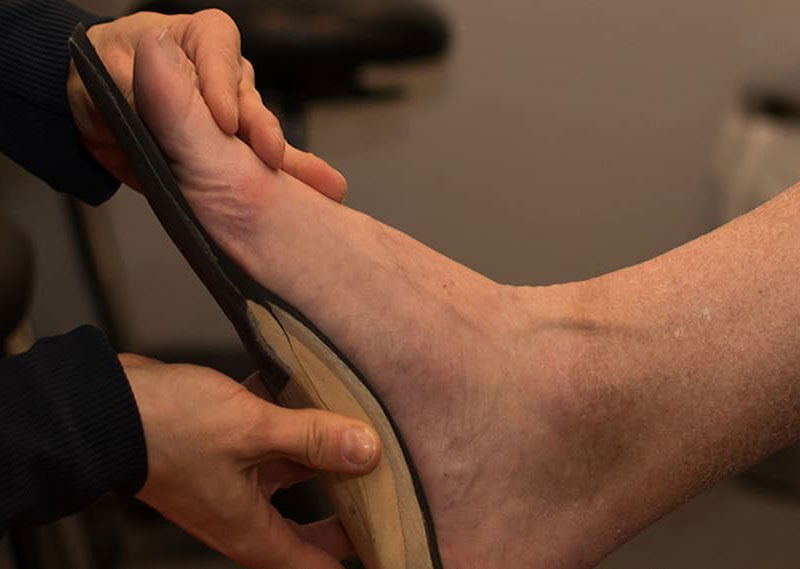 Used in conjunction with appropriate footwear, a foot orthotic can be effective in helping to treat a number of foot and lower limb problems by supporting and guiding the arches of the feet, relieving high pressure areas, and help compensate for any toe joint deformities. These problems include (and are not limited to):
Heel pain
Arch pain
Forefoot pain
Shin splints
Foot orthotics can also help address foot and lower limb pain and complications related to health conditions such as arthritis, diabetes, congenital deformities and neurological complications.
Foot pain might be what has brought you to seek orthotics, but a person may also benefit from custom orthotics if they are experiencing:
Back pain
Hip pain
Knee pain
Ankle pain
The alignment and function of your ankles, knees, hips, and back depend on your feet to maintain their proper positions and healthy ranges of motion. Foot problems can create or lead to pain and reduced mobility in the joints, muscles and tendons of the ankles, knees, hips, and low back (and vice versa!). Whether its prolonged standing, walking or a running stride, the lower body's stability is dependant on these structures, and if there are negative compensations and stress in these areas, chances are injury will result.