"Having a normal knee would make life a lot easier."
Andy Murray
Custom knee bracing can be a simple and effective way to reduce pain, prevent injury, and resume your activities. It is the most effective way to both stabilize and protect the knee joint. A custom knee brace is a medical appliance that is manufactured based on precise measurements of your leg, and tailored for your specific injury.
A custom brace is usually made from a combination of composite materials and polymers, aerospace grade aluminum, or carbon, making it both lightweight and extremely durable. "Custom" means your brace conforms with your knee intimately, ensuring a consistent level of protection and comfort without any significant loss of mobility.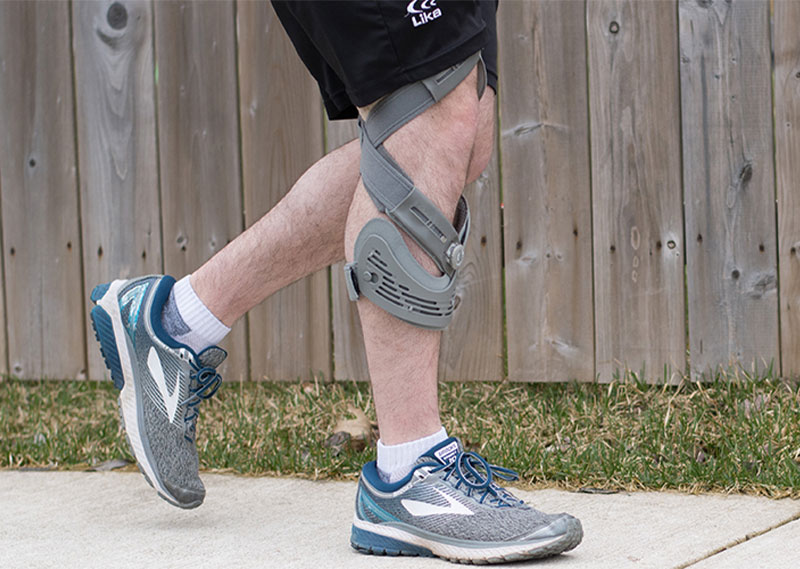 Custom Knee Bracing
for Osteoarthritis of the Knee
In the majority of cases, custom knee bracing works is very effective in improving symptoms of Osteoarthritis. Research* has shown that more than 70% of patients with OA of the knee report significant improvements in pain, a reduction in pain medication, and increased activity levels when using a custom knee brace.
Ref:  Barnes CL et al.  American Journal of Orthopaedics 2002 Jul; 31(7): 396-401.
Knee bracing, specifically unloader braces, are a cost-effective management option to potentially delay the need for surgery for young patients or those on long waiting lists. It has been shown to dramatically affect a patient's quality of life and should be combined with other standard treatments as stated in the guidelines for knee osteoarthritis management.
Custom bracing is also a great option for patients with ligament injuries of the knee (ACL, MCL, LCL, PCL) or knee instabilities.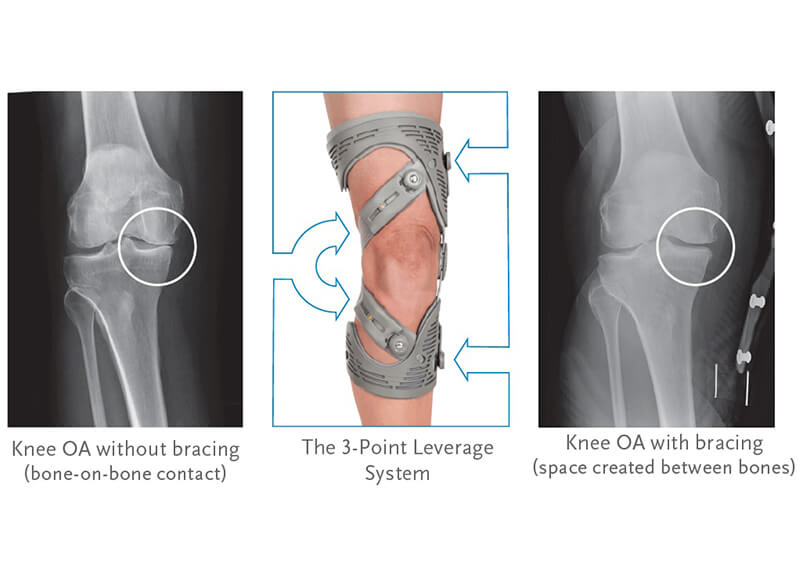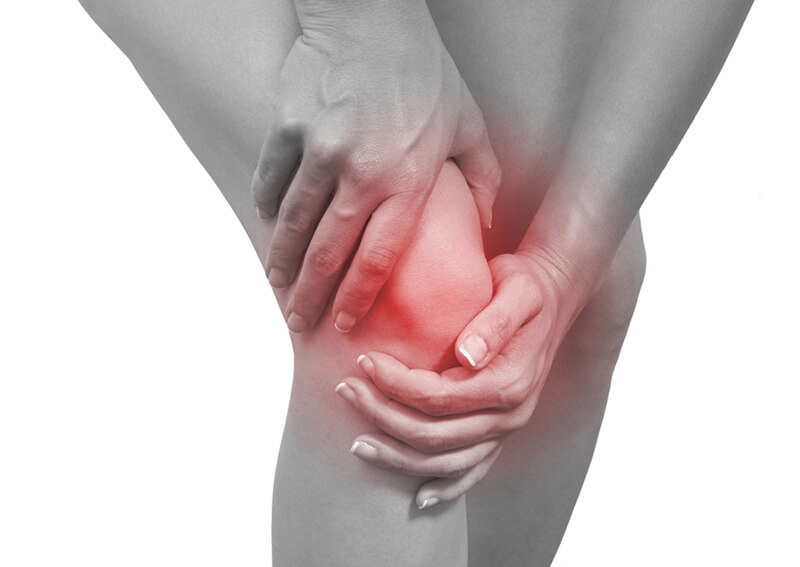 Custom Braces and Physical Activity
Many of our patients have continued to participate in regular exercise and recreational activities, such as golf, hiking, tennis, and gardening, thanks to the custom knee braces we've fitted them with. Our braces are also contoured to fit easily underneath most types of clothing, including athletic wear.
Selecting the Right Brace for You
Bracing comes in a variety of options and choosing the right one for you can be quite overwhelming. Ultimately, understanding your diagnosis/condition, and sharing that with your pedorthist will help narrow down your options.
There are Two Primary Types of Bracing
Soft orthopaedic options assist with:
Mild ligament injuries of the knee (ACL, MCL, LCL, PCL)

Mild osteoarthritis (OA) of the knee.

Knee instabilities.

Provide mild compression of swelling.

Provide the joint and surrounding tissues with better proprioception and support.
***proprioceptors are sensors that provide information about angle, muscle length, and muscle tension, which is integrated to give information about the position of the limb in space.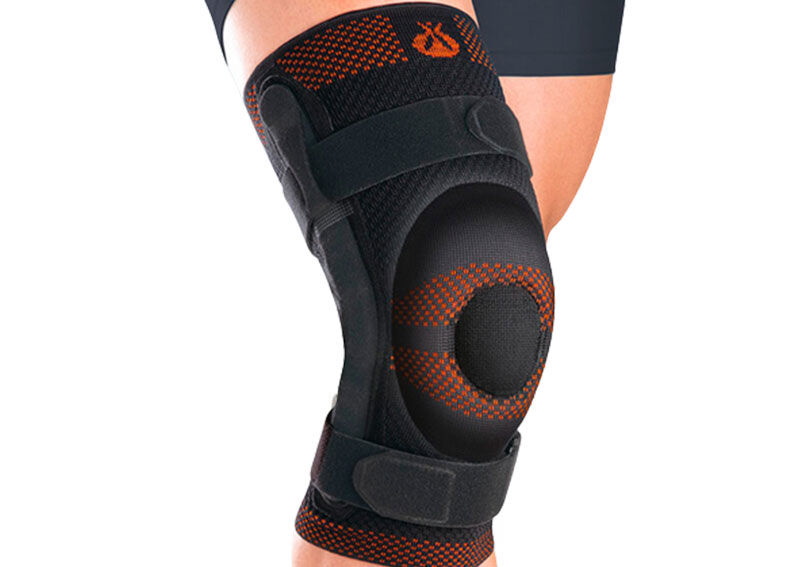 Soft orthopaedic options can generally be pulled on, or wrapped around the knee to securing them in place. A properly sized, placed and fitted knee brace should not move around on the leg.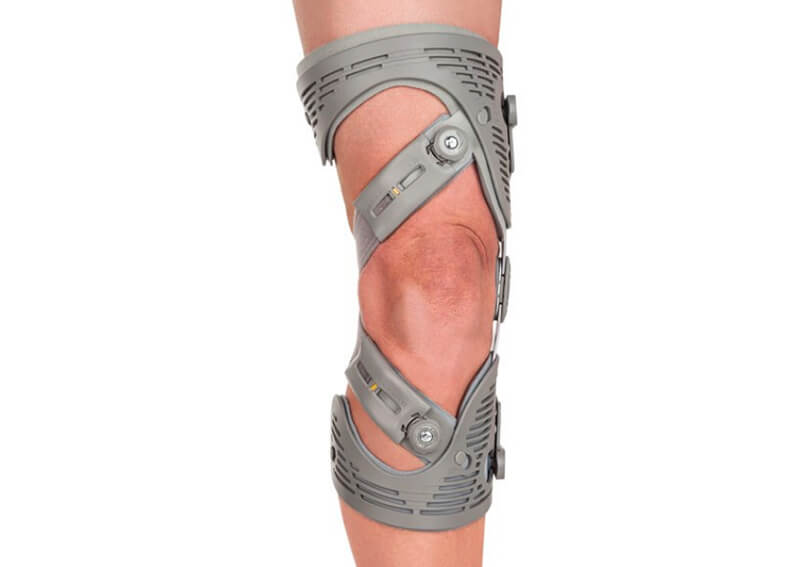 Frame or "Rigid" bracing can be utilized in a variety of settings, and usually yields the highest comfort during activity.  Don't be fooled by the term 'Rigid', many – if not all of these braces are extremely light weight, designed with activity and movement in mind. They are sturdy in material, and have a longer life span. They are built this way to ensure durability and optimal performance.
Where they assist:
Moderate to severe ligament injuries of the knee which create significant instability (ACL, MCL, LCL, PCL)

Moderate to severe Osteoarthritis (OA) of the knee – "Unloading" or "Offloading" the compartment of the knee OA has affected

Non-invasive effective treatment in the prevention or postponement of knee replacement surgery.
Ankle bracing is commonly used in conjunction with many activities, leisurely or sport specific, with the goal of providing additional support following an injury or to prevent an ankle sprain from occurring or reoccurring.
How does an ankle brace help?
An ankle brace serves as the external support to reduce certain motions, such as excessive inversion (a movement where the foot tips outward).
It can improve joint proprioception, which is the awareness of where your ankle joint is in space/surroundings while moving, providing the feel of stability.
Offers mild compression for swelling and edema that can create joint stiffness.
The ligaments of the ankle hold bone to bone while the muscle and tendons assist in joint motion and moderate stability. Together, they create the internal support to keep your ankle safe. However, sustaining an injury can disrupt these structures/supports and create instability which can lead to more frequent injuries.
Ankle bracing offers external support to limit certain unwanted motions, and reduce the chances of re-injury.
It is worthwhile to note after experiencing an ankle injury (even a minor one!) it is important to consider rehabilitation (physiotherapy, chiropractic care) as part of your treatment plan.
Balance, range of motion, strength and endurance are important factors for recovery. A brace can help ensure a safe return to activity and lessen the likelihood for re-injury.